Break free from the norm: beautiful vintage lighting ideas
Lighting has long been a way to add a dose of flair and originality to interiors. Equal parts decorative and functional, lighting is a home staple that won't be going anywhere too soon. Vintage lights have evolved over the decades. Certainly, the 20th century saw creative pioneers push the boundaries of lighting design to new and exciting places. The concomitant explosion of lighting resulted in an abundance of astonishing shapes and forms. Browsing the Vinterior collection of vintage lighting is rather like looking through a nomenclature of natural species. Each design so unique and contrasting to the next, it is impossible not to stumble upon something inspiring for your home. This time we are looking at table lamps: feast your eyes on the splendour below!
Vintage table lamps for eclectic interiors
Some vintage lamps are pieces of art within their own right. Their eclectic forms are as original as any form we might find in nature. These olive-lime green table lamps are a playful take on the Victorian gas lamp. The ripple of texture around the base is a nice touch, the block colour set in contrast against the reflective glass bulbs. Characterised by its diversity, vintage lighting comes in every material you could imagine. Ranging from wood to glass, tassels to brass, lovers of eclectic design will have a blast mix and matching different styles. Follow what ignites your imagination and enjoy the instant character that a scattering of unconventional table lamps will inject into any room.
Vintage Anglepoise lamps for industrial spaces
The beauty of the Anglepoise is that there is no decor scheme it does not suit. Simply put, this lamp will sit as gracefully within a sleek architect's studio as it will the bookish study of a country dwelling. Why is the Anglepoise lamp so iconic? The fluid frame enables the user to easily adjust the posture of the lamp. As a result, it proved to be one of the greatest hits of the last century. Highly sought after, the gazelle-like limbs play a key part even today of the signature Anglepoise look. Many contemporary models are still in production, but nothing quite beats the weathered frame of an original vintage model. A truly timeless table lamp, the Anglepoise will surely be around for decades to come.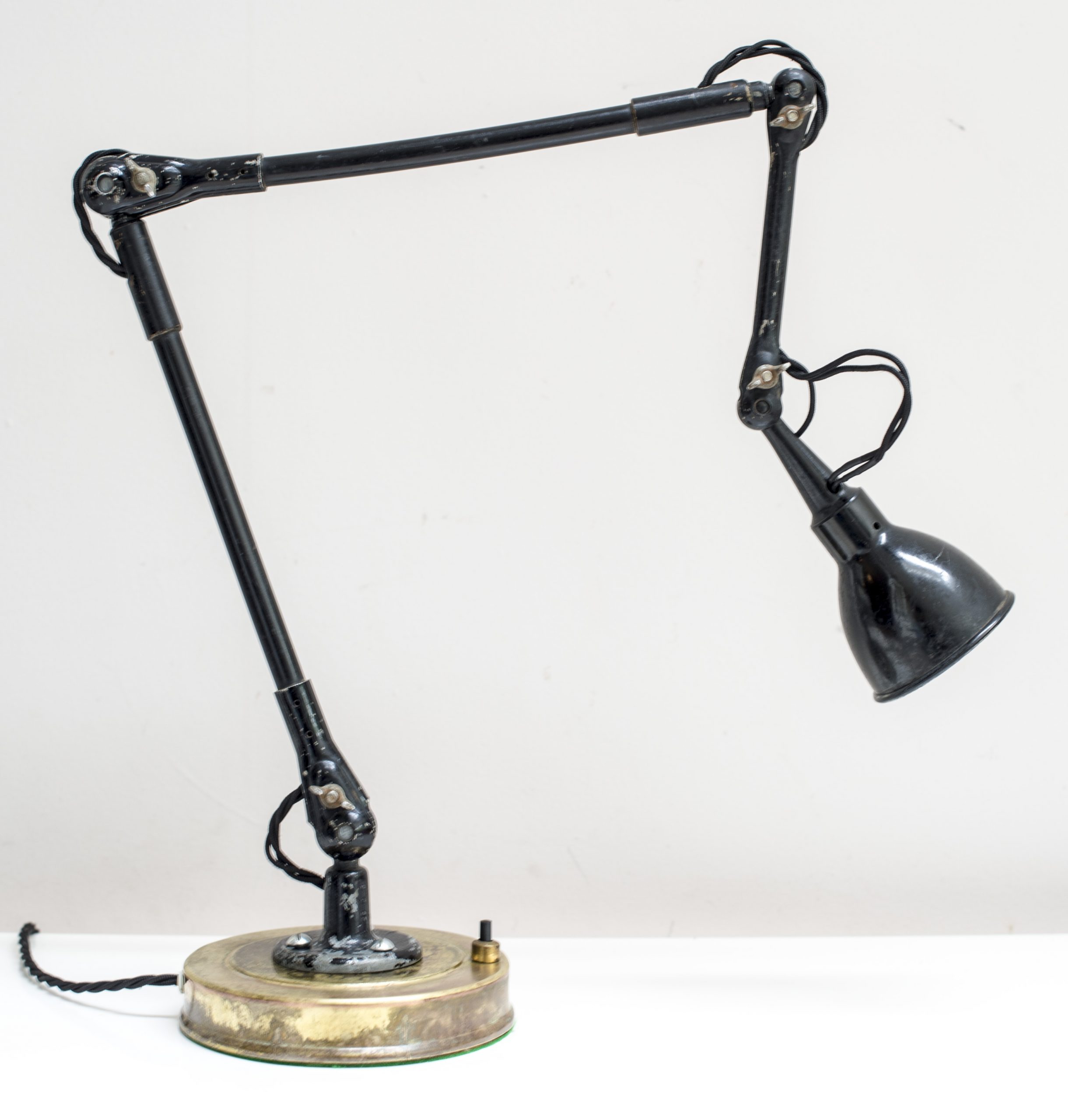 Rattan lighting for lovers of the bohemian look
Can a bohemian interior ever really have enough rattan touches? We think not. A tactical – and very durable – material, rattan adds warmth and texture to a room. Furthermore, rattan lighting is still quite unconventional and so it provides a great way to set your boho interior apart from all of the others! This rattan table lamp below has a very distinctive spherical frame. It would look perfect on a vintage side table next to your favourite armchair or even as a pretty beside lamp.
Postmodern table lamps for minimalist homes
Among the most sculptural of 20th century table lamps are those that derive from mid century to post modern design. After the earlier abundance of maximalist detail, lamps from this later era are characterised by sweeping contours and minimalist frames. Many resemble sculptures by abstract artists such as Henry Moore or Barbara Hepworth. Most noteworthy is the celebrated 'mushroom lamp'. It has a crown so smooth, you want to run a hand over it!
Vintage lamps with a dash of metallic warmth
The brassy warmth of these vintage table lamps feels very nostalgic. Of what, exactly? The hallowed air of old libraries and eclectic Victorian living rooms. Charcoal November nights and cosy corners. Brass, or indeed metallic material, creates a wonderful luminous glow and atmosphere. It also pairs beautifully with most other materials. Stand a brass vintage lamp proudly on your sideboard, or next to a plush velvet sofa and watch it shimmer alluringly.
Title image: houseandgarden.co.uk