Working from home: tips to keep your cool during quarantine.
For a lot of us, working from home was a welcome break from the daily commute and office working week. However, it can also be really easy to fall into a spiral of distracted days and restlessness. With many of us working from home for the foreseeable future, here are a few tips we're using to help get us through, and that can help you through it too.
Try to create a mirror of your regular routine.
Working from home removes us from the nuances of everyday life that break up our day, for example, the daily commute to and from work. Try to keep a semblance of that reality in your day-to-day. Wake up at the same time and treat your routine as normal. Getting dressed makes all the difference too! As much as we love to stay in our pyjamas all day, dressing for work helps your mind prepare itself to focus on work and daily tasks.
Create a functional workspace.
Creating a designated workspace is crucial. Having a space that you can regularly associate with work trains your mind to get into optimal productivity mode.
Investing in a good desk and comfortable chair will do you the world of good, especially from a health perspective and the toll that constantly being sat at a computer can do to your body. 
With coronavirus affecting all industries, production for newer products will be down. Vintage furniture is a very sustainable option for original furniture that can help create a functional and invigorating working environment. You're also much more likely to find characterful pieces to keep your mind engaged and spirits lifted. You may want to look at storage options to ensure that your workspace and your mind is free of clutter. 
Consider rearranging your space.
It's easy to get bored with our surroundings when we're in the same place every day. It might seem small but changing your environment can give your space and mind a much-needed break, and stop things becoming too familiar. Change where you place your desk or work from a different spot in the home. You could also try small affordable redecorations to help brighten up your home. These might be posters, paintings, or even small ceramics like vases or figurines.  Plants and decorative planters can also help to revive interiors and bring a bit of the outdoors indoors, as we know that having plants indoors can help relieve stress and improve mood.
Don't forget to check-in.
Working from home doesn't have to be working in isolation. More than ever it is important to utilise video and voice calls over messengers and emails if possible. And this doesn't just apply to work but it can be adopted for socialising. Opt for video calling friends and colleagues on lunch breaks in order to have some face to face interaction. At Vinterior we've implemented a virtual water-cooler chat system. Here, colleagues can jump in and out for a little respite from working alone by chatting together during breaks.
Take productive breaks
Having regular breaks is essential, and a perfect way to relieve the pressure of working from home and good for your health. It's important to break up long periods of work with 5 or 10-minute breaks to do whatever you please. Learn a new skill and opt for skills that take you away from the screen if possible. Do some bodyweight exercises, maybe even reach for an indoor hobby that you haven't thought about for a long time. These all add up and can work as a longer-term relief habit to help you get through long days. 
Treat yourself 
As much as we are all thinking practically and are uncertain about the unfolding pandemic. It is very easy to dismiss ourselves from our everyday luxuries. However, it is still important to give ourselves treats once in a while. They don't have to be hugely expensive purchases, but small trinkets, flowers, candles, and sweet treats. These things can help you relax and reduce stress and anxiety as you would normally.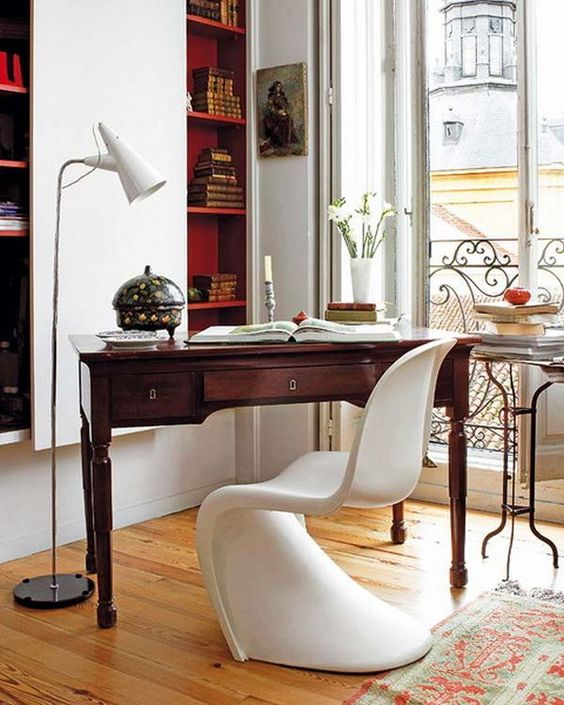 We've written to help create a sense of normality in a time when things are quite the opposite. More than ever, we see the importance of having a community to go to when there are physical limitations. We encourage everyone who is a part of the Vinterior community to reach out to each other. Share ways in which you are coping with quarantine, self-isolation, and practising social distancing. We can help each other find ways to flatten the curve and get through this tough period together.
Discover our Curated Collection
More than 200,000 products to choose from
Shop now