Sparking positive emotion in your home
There is a common misconception that interior design is all about developing a certain look. While many believe that aesthetically pleasing interiors will, by default, bring joy to the people spending time within their walls, the truth is that what's feeding our visual appetites won't necessarily feed our souls too. Aiming for the looks can be a wonderful starting point, but unless the room actually caters to the needs of its occupants and creates a nurturing environment, no matter the beauty, its visual effect will soon begin to fade.
The secret behind the most inspiring homes out there is in prioritising conceptual rather than a visual. Only by asking ourselves how we would like to feel inside each room and what values and messages we would like to reinforce through our home, we can embark on developing a stylistic direction that will both look and feel uplifting. 
The thoughtful design takes time, but it is fairly easy and incredibly beneficial to implement. Here are some key tips to help you spark positive emotions inside your home. 
Come up with a thoughtful furniture arrangement
These days, we often go down the rabbit hole of replicating perfectly styled homes we encounter on Instagram and Pinterest. And while those interior shots can undeniably be an immense source of inspiration, when it comes to practicality, they are often terribly misleading.
Before you tackle decorating and – why not – start developing picture-perfect vignettes, consider your lifestyle needs and tasks you plan to undertake in each room. Think practical and start with a strategic furniture arrangement that will boost positive mood and encourage desired activities and interactions, not just look good on an image. 
New York Suite Sofa By Saba Italia
Design for wellbeing
 Our decorating choices can heavily influence our wellbeing. A healthy home is a happy home and there are so many things we can do to improve our living environment. From decluttering, creating dedicated spots for moments of mindfulness, improving air quality and the lighting plan, to selecting uplifting colour schemes and, finally, surrounding ourselves with objects of sentimental value.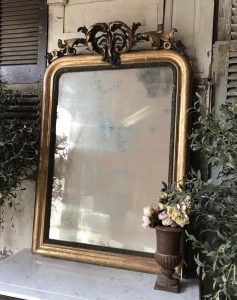 Vintage French Overmantle Mirror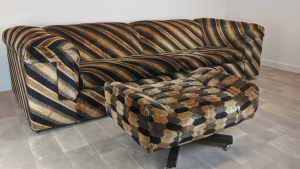 Mid Century 1970's Black And Gold Plush Velvet Sofa And Footstool
Comfort first
We are not going to tap into the old age debate of whether aesthetic triumphs over comfort here today, but we believe we can all agree that there are some occasions when comfort undoubtedly runs supreme: like with the chairs or the bed.
Finding pieces that represent our values in a visual way is of the utmost importance for building up a home sanctuary, but creating a space we will enjoy living in, not just looking at will require dialing up the comfort too.
Pair Of Midcentury Armchairs, 1960s
Roger Landault Vintage Bed In Canning
Create a sensual environment
While the digital world puts an emphasis on the visual, we turn to our homes to ignite the rest of our senses. Consider sounds, smells and materials and how you can use them to create a more sensual indoor environment that awakens the body and encourages presence over contemplating.
Pair Of Art Deco Bedside Cabinets C1930s France
Inspire with colour
Image source: Delightfull
Before committing to a certain colour scheme, consider the mood you would like to achieve. If you are aiming for the soothing, zen experience – aim for the neutrals: white, beige, grey or some of the earthy shades.
But if you prefer an energy-boosting space that radiates optimism and screams individuality – go for the upbeat colours.
Mid Century Teak Schreiber Pink And Gold Sideboard
Master the lighting
Learn how to maximise natural light as much as you possibly can. If privacy is not an issue, consider skipping curtains and drapes altogether.
When it comes to artificial lighting always think in layers – ambient, task and accent. Vary sizes, elevations and positions of the lights to create a more welcoming feel.
Use lighting to create zones and encourage desired behaviors and moods.
Mid Century Pink Pendant Light C1950 France
Gorgeous Murano Vintage Chandelier – 107 Pink Quadriedri
Surround yourself with items that spark joy
Never let fashion dictates your decorating choices. Objects we surround ourselves with influence our emotional reactions, not just fulfill their respective functions.
By picking up pieces we genuinely like, we offer our souls daily reminders of what we value most and what direction in life we choose to take.
Adjustable Art Deco Style Pink And Gold Floor Lamp
'Pool At Lake Tahoe' Slim Aarons C Type Print Large 24×20″ Inches Unframed
Adopt plants
Nothing breathes life into the space the way plants do. Houseplants are by far the most effective decorative elements and often the most affordable too. 
They not only look beautiful while simultaneously cleaning the air, but they also encourage mindfulness, improve concentration, and teach compassion and care. A home filled with houseplants seems like an oasis and helps us feel more attuned to Nature and ultimately to ourselves. 
Pop a plant everywhere the space allows.
Quirky Upcycled Gold Classical Head Planter, Unusual Home Decor, Eclectic Indoor Outdoor Planter For Faux Foliage
Scandi Boho Geo Planter. Black White And Orange. Mid Century Design
Invest in everyday objects
Gone are the days when premium items were reserved only for special occasions. In a truly uplifting home, each day is worthy of a celebration!
As our budgets are often limited and require cautious purchasing decisions, it is useful to keep in mind what items yield more pleasure than others, and thus make for a better investment.
Remember: it is always a better idea to spend more on plates, cutlery, bowls or other items we use daily than those we only interact with every once in a while.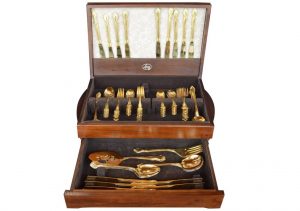 Vintage Set Gold & White China Dessert & Tea Plates
Take one step at a time
Image source: Emily Henderson
Thoughtful design is inevitably slow, so don't beat yourself up if the process ends up taking longer than you expected. The best things in life take time to develop and unfold, and this also rings true for home design. 
Each time you feel tempted to make some hasty purchasing decision, take a step back to envision the greater image and evaluate if the item is indeed a perfect fit for you and your home, or if you are just feeling infatuated with the latest interior fashion. 
Tell us, what part of your home sparks most joy?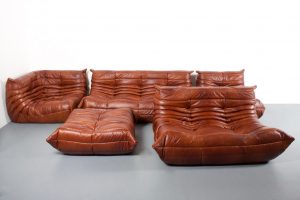 Large 'Togo' Sectional Sofa By Michel Ducaroy For Ligne Roset In Leather
Unique Custom Made Mulberry Designer Sofa With Feather Filled Cushions
Mario Bellini Camaleonda Sofa B&B Italia, Italy 1971
Feature image: Pufik Homes
Title image: House Beautiful
Discover our Vintage Curated Collection
More than 200,000 products to choose from
Shop now