The Return of Chintz Decor: Florals are back
Chintz décor may bring back memories of your grandma's doilies, flock wallpaper and heavy floral furnishings. Adored in the 80s before being vilified in the 90s, the chintz-inspired aesthetic was an umbrella term for all things garishly loud and gaudy. But, look beneath the surface and you'll soon discover that chintz deserves more credit than the granny-chic style that's been thrust upon it.
There's a resurgence of more subtle vintage florals that pay homage to the chintzy decor of thirty years ago. Chintz has a rich design pedigree that has propelled it back into the interior spotlight. So what is chintz and why has it made such a comeback? Immerse yourself in this glorious fabric and find out how you can add chintz to your home.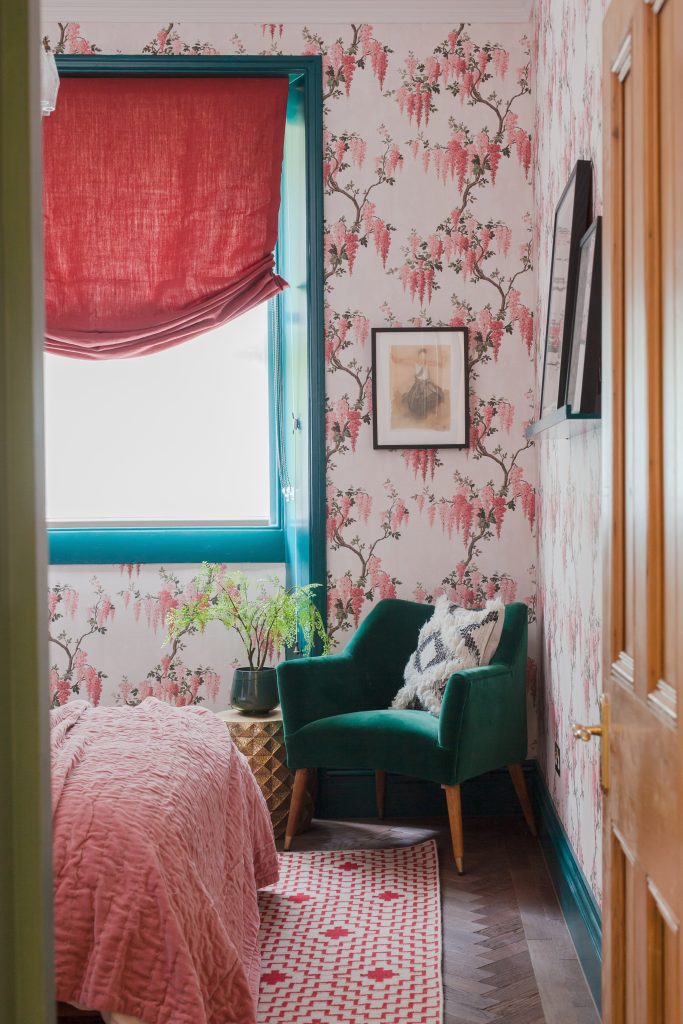 What is chintz?
Chintz is a woodblock printed calico fabric that originated in India in the 16th century. The printed pattern was heavily influenced by nature, with flowers, seeds, leaves, and vines of different colours being printed, painted, and glazed onto material of a muted colour. The term "chintz" stems from a Hindi word – cheent – meaning scattered or speckled.
From 1600 onwards, Dutch and Portuguese traders began importing chintz fabric into Europe. This peaked at the end of the 17th century when over a million pieces of Indian chintz calico were imported to England alone. The chintz revolution had begun and floral-adorned drapery, bed hangings, and linens emerged. This brought more colour and vibrancy into country houses in Britain between 1680 and 1720.
Why was chintz banned?
The chintz decor revolution almost experienced a sudden end when the British government prohibited importing the fabric in 1720. Chintz was banned because English mills saw a downturn in demand for their fabric as people favoured the floral alternative from overseas. It was only when English mill workers had figured out how to produce their own chintz in 1759 that the ban was lifted.
What is chintz décor?
After the Industrial Revolution in the 1800s saw the ramping up of chintz production, the word "chintz" became synonymous with any floral patterned cotton. But, it wasn't until the 1960s that chintz décor as an interior aesthetic in its own right materialised.
In 1962, Jackie Kennedy gave the White House a makeover. She invited the media into the presidential residence for a tour and there was one room that stood out; the orange blossom chintz bedroom. There was chintz wallpaper from floor to ceiling. The bedding was chintz. Floral chintz covered the cushions. The rugs were full of bold floral designs. Chintz wasn't just a fabric, it became a decorative movement.
When did chintz become popular?
In the 1980s, chintz could be found everywhere. Floral three-piece suites with tufted skirts, botanic print curtains, and flowery borders injected vibrancy into every living room in Britain. 
Designer, Mario Buatta, was crowned the 'Prince of Chintz' as he advocated the use of printed blooms and lush botanical-inspired prints in his interiors. But, he also had the title "King of Clutter" inferred upon him. And this was the problem with 1980s chintzy decor. It was busy and claustrophobic. The emergence of minimalism and popularity of IKEA in the 90s saw people shun the florals in favour of muted tones, clean lines, and the illusion of space.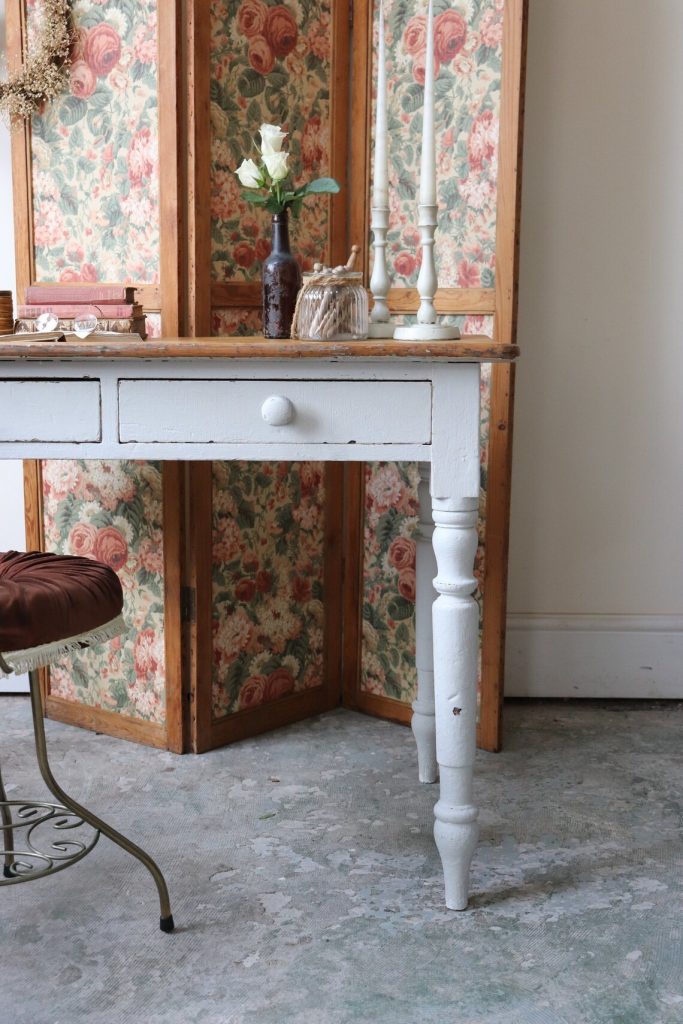 So, why is chintz making a comeback now?
Chintz decor isn't returning in the same guise as the 80s. Homeowners, renovators and designers are embracing the floral joy of chintz while maintaining a clutter-free environment. But, why now?
The trend for maximalism

: As people welcome maximalism into their homes, the botanical flair of chintz is a familiar go-to rather than reaching for intimidating highly saturated geometrics. 

A need for homely warmth

: People are keen to harness a cosy feeling in their homes while embracing the zest of maximalist ideals. The embroidered furnishings, tassels, and hessian cushions of the grandmillennial style bring a nostalgic warmth to living spaces.

Craving the outdoors

: This past year has highlighted our need for nature. Being surrounded by the vintage floral print of chintz allows us to bring the outdoors into our home environment.
5 chintz additions to your decor
1. A chintz chair or sofa is the ideal way to introduce this floral-glazed cotton into your home. Printed onto white or beige fabric, dusty pink roses and purple wisteria add romantic English country cottage charm to your home.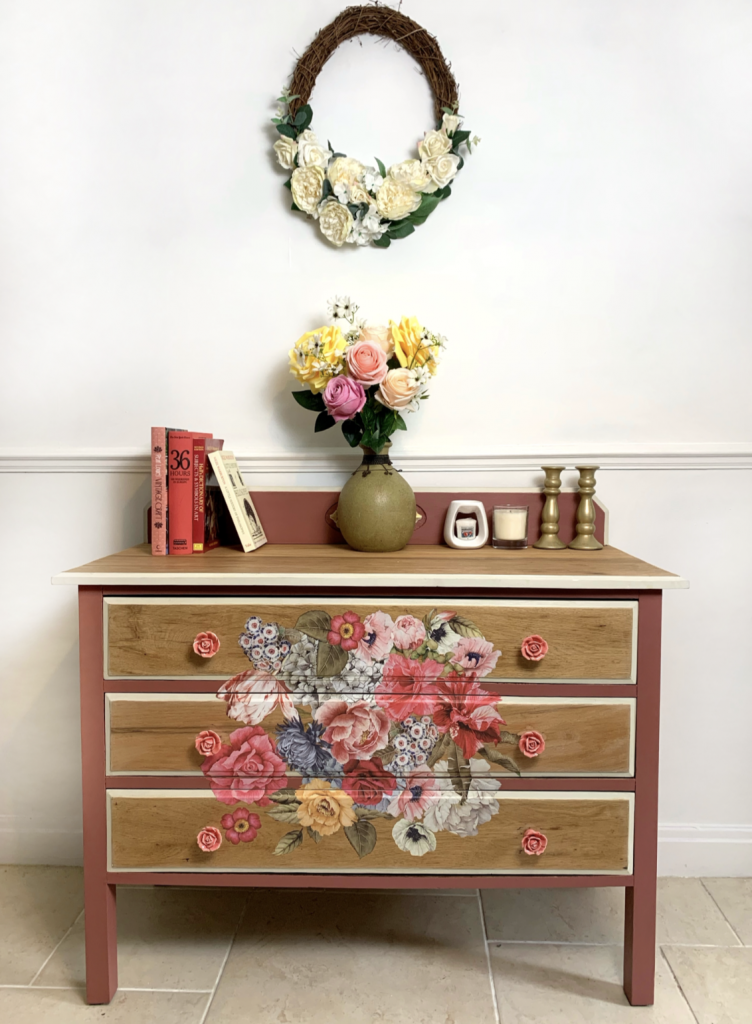 2. It's not just upholstery that gets the chintz treatment. Using whimsical hues, floral motifs can be painted onto upcycled pieces of vintage furniture to create a contemporary aesthetic.
3. Mixing chintz print with the clean lines of mid-century modern furniture can create a heady design mix. Rich ebonised black hues paired with floral realism prints ooze sophistication.
4. Not ready for chintz-laden furniture? Add a smattering of chintz with floral-printed cushions or throws to add texture and warmth to your space.
5. Don't forget vintage chintz kitchenalia. Beautiful serving dishes can elevate soirees and gatherings in your home.
*****
Here at Vinterior, we embrace the chintz revolution. Do you have any memories of chintz from its first iteration or are you currently creating a dreamy chintz-inspired interior? We'd love to hear from you. Get in touch using the comments section below.