10 Illuminating Lighting Ideas for Every Room of Your Home
For many of us, thoughtfulness in design goes as far as creating a functional floor plan, bringing in an eye-candy sofa and contemplating about what colours should we introduce into a space to make it feel welcoming. Despite the fact that it represents the single most important aspect of interior design, lighting ideas often come as an afterthought. 
Consumed with the selection of furniture and wall decor, we tend to postpone our thoughts on how to light our homes until the very last stages of the decorating process. However, lighting design can truly make or break a space, so coming up with a good lighting plan is indeed crucial to creating both a functional and cosy living environment.
From antique chandeliers in the living room to mid-century modern pendants above the dining room table, there are so many sensational options available to help you lift up your home with lighting.
How do you light a room? Here are our expert tips on how to bring your lighting ideas to life.
1. Master natural light first
Before you create a dedicated Pinterest folder and start pinning your dream art deco table lamps or fabulous industrial pendants, first take a moment to study the way natural light travels inside your home. Consider different times of the day and changes you'll see throughout the year.
Remember, it's not only about light. It's about shadows too. Use the dance of the shadows to play with drama and illusion. And when you master natural light in your home, continue with building up the mood with vintage lighting.
2. Create ambience with your lighting ideas
Don't go rushing into closing a shopping list filled with your favourite antique lights without thinking about the function of the space you are looking to illuminate. Create a mini-plan that covers the essentials and guarantees you'll end up with just enough light to tackle the tasks you'll be performing in each room.
The lighting ideas for your kitchen and bedroom will be wildly different, so make sure to consider both productivity and desired ambiance before committing to a specific piece.
Swedish Chandelier In Brass & Glass By Holger Johansson For Westal | 1st Modern
3. Layer lighting
Use multiple lighting sources to add flexibility and interest to each room. Aim to include three different types of lighting sources: overhead lights, task lights, and accent lights.
The layered approach is godsent for creating a cosy cocoon ambiance as well as adapting to our everchanging needs throughout the days or year. So instead of over-lighting the room, create a conversation by using multiple lighting sources throughout the floor plan.
Magnetic Danish White Enamel Ball Wall Lamps From Lyfa, 1970s | Retro Design
Cubist Chandelier 1913 By Josef Gocar | Modernista
6. Use eclectic lighting
The best thing about the eclectic style is the fact that it allows for creative outbursts of all kinds. When it comes to eclectic lighting, this unlimited design freedom translates into whimsical, unexpectedly delightful focal points that are powerful enough to set the tone for the entire room.
Think oversized chandeliers, eccentric vintage lighting, unexpected shapes and hues – anything bold enough to speak up and take the lead.
Chandelier By Gaetano Sciolari, 1960s : Temps aux Temps
7. Use chandeliers to create zones
Use antique lighting to frame different areas inside the room. Wall sconces can be used to draw attention to a favourite painting, a floor lamp is known to cosy up any corner, and a vintage chandelier can organise an entire floor plan and act as a modern hearthstone, gathering everyone under its warm glow.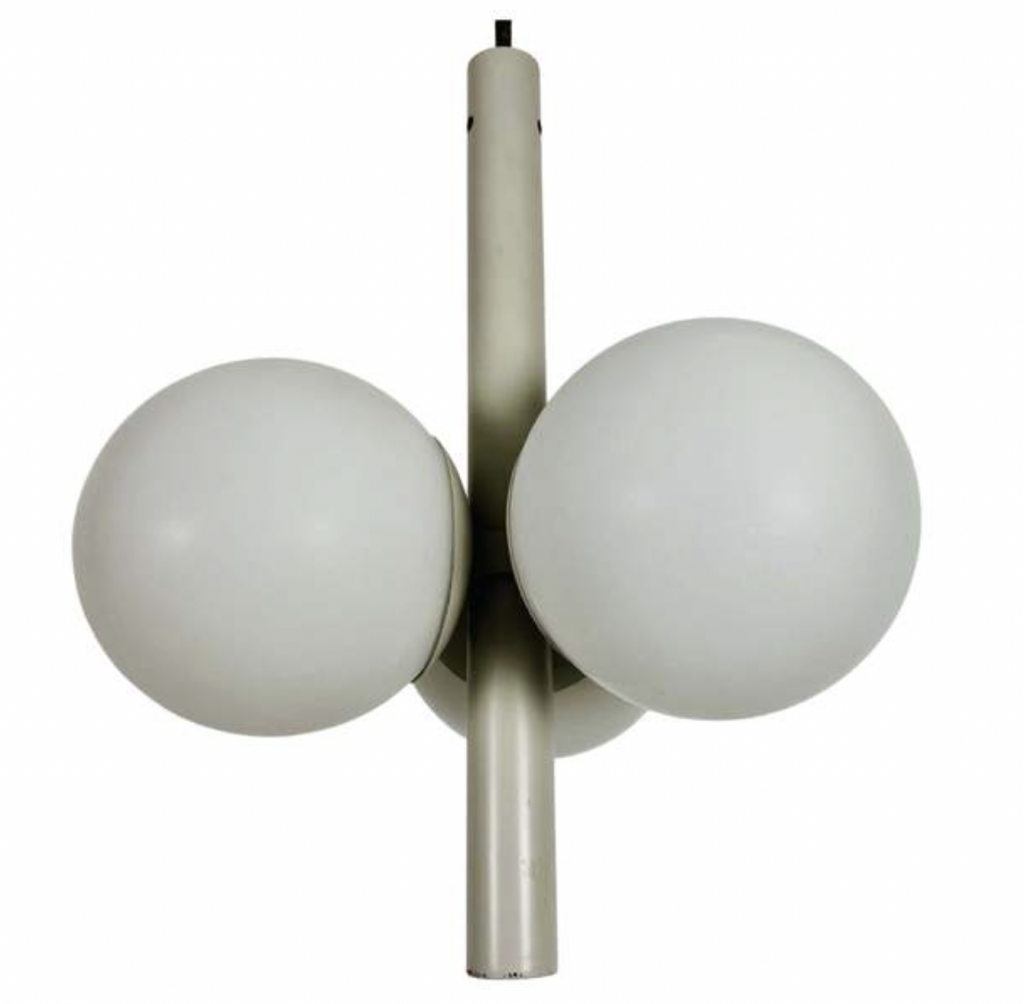 8. Mix and match lighting ideas to maximise on style and functionality
What layering different levels of lighting does in terms of functionality, mixing vintage lighting with modern references mirrors in terms of aesthetics. Experimenting with a blend of styles and time periods does a lion's share in preventing a new build from feeling like a cookie-cutter, while at the same time allowing for a personal, timeless style to shine through.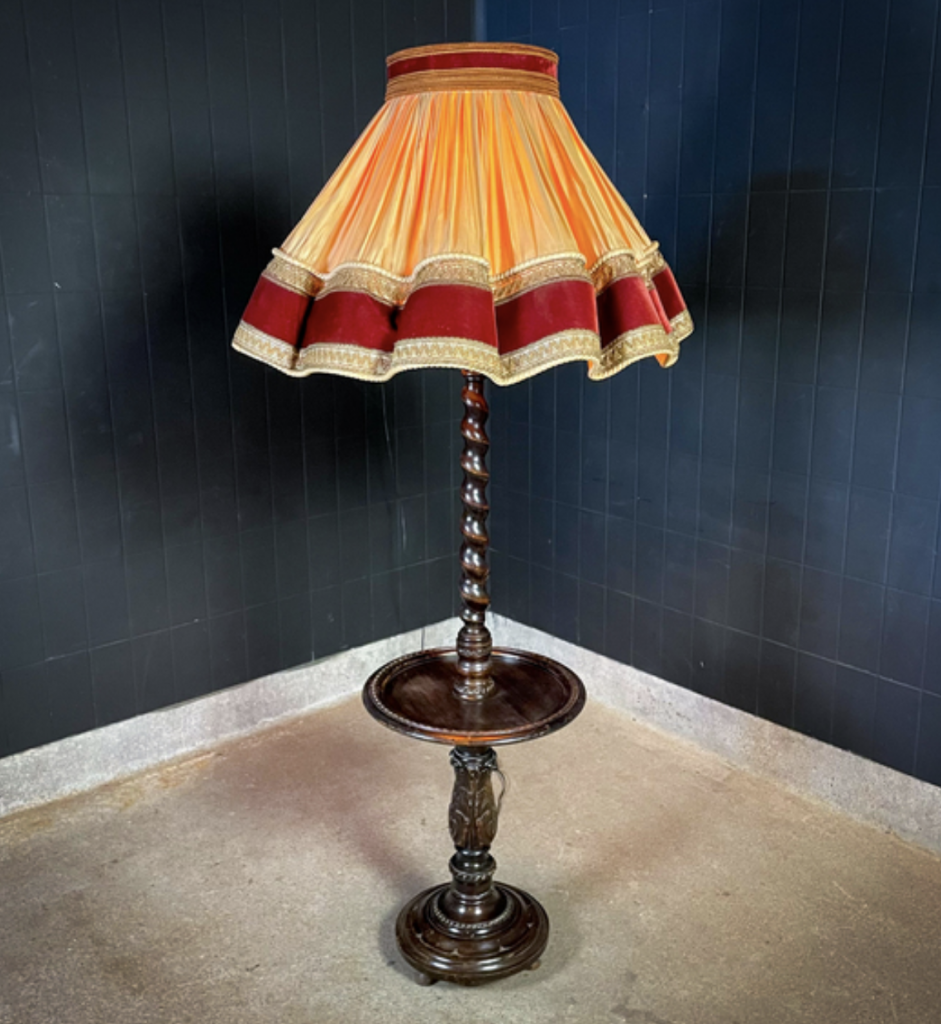 9. Warm the atmosphere up 
With the rise of fluorescent and LED lights, we've encountered numerous lighting plan fails. When setting the tone for your lighting scheme, too bright, too white or too cold are never qualities to aspire for. Instead, go for a slightly warm feel.
Always prioritise several bulbs that give off soft light over a single bright lighting source. Don't make yourself uncomfortably exposed by powerful overhead lighting fixtures. A dimmer switch or additional vintage lamps will equip you with all the light you need without constantly creating glare.
10. Consider ceiling height
One of the most often overlooked aspects of interior lighting is taking into account the height of the room. Believe it or not, but a majority of chandeliers these days are set too close to the ceiling and thus provide an awkward glow.
An extra tip: if you want to make the room feel extra intimate and encourage conversation, lower a chandelier even closer to the ground so it can illuminate people's faces as they look into each other's eyes.
Have a go at bringing your lighting ideas to life by following our ten tips. Soon, your home will be illuminated just the way you want.
Discover our lighting collection
Bring your lighting ideas to life
Shop Now