Identify Antique Furniture Leg Styles with our Simple Guide
Are you partial to a cabriole but you don't even know it? Does a Flemish scroll make you swoon? Or do you adore fluted simplicity? With our simple guide, you can identify antique table legs with ease. 
You won't only learn how to identify antique table legs but you'll also begin to understand their functionality and how they can help you date a piece of furniture. So, read on, find out about nine beautiful antique furniture leg styles, and enjoy adding some more strings to your antique bow.
1. Fluted Leg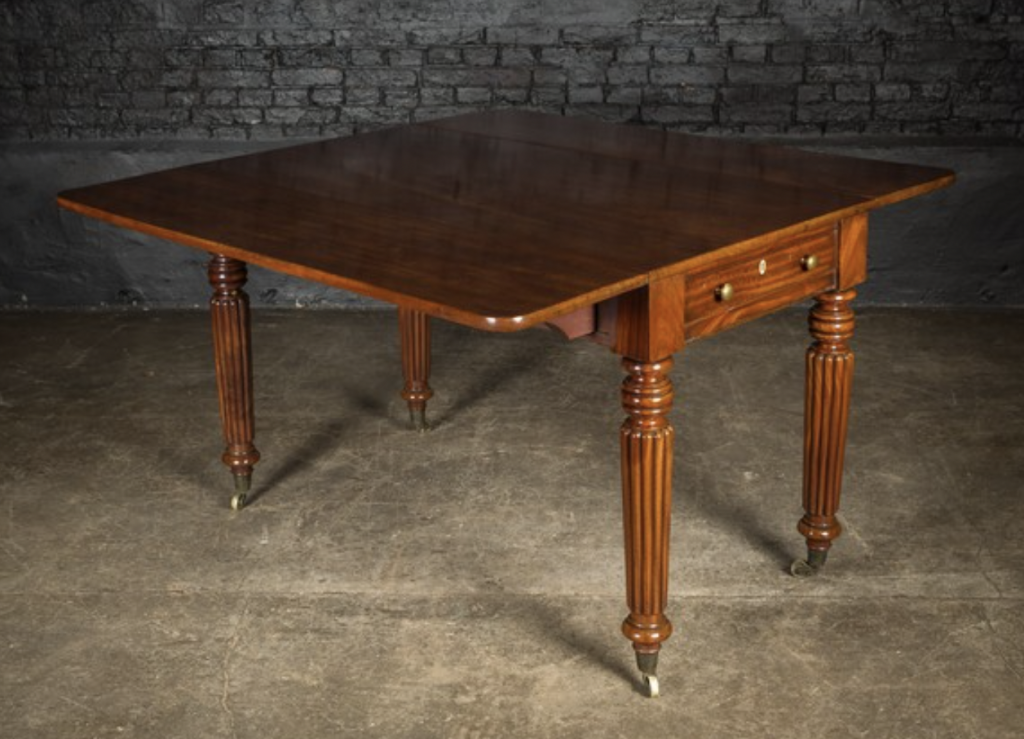 Reminiscent of Parthenon columns, furnituremakers were heavily influenced by Greek architecture when designing fluted legs for side tables and round games tables. Hepplewhite-style furniture from the late 18th century was ornate, heavily embellished and adorned with bespoke carvings. The fluted leg, with its pleasingly regular vertical hand-carved depressions, is achingly Neoclassical and perfect for those homeowners who crave graceful, delicate antique pieces of furniture.
2. Cabriole Leg
If you've seen a Chippendale cabinet or ribbon back armchair, you'll be no stranger to a cabriole leg. This antique leg style is identified by its knee and ankle joints. The knee curves outward and the ankle curves inward. Often seen in walnut burr or rich mahogany, the simple sweeping curved leg ends with a ball and claw foot or pad foot. 
3. Marlborough Leg
The Marlborough leg is common in Georgian furniture of the late 18th century. Plain, simple and straight, this antique leg style is unfussy and can fit effortlessly into more contemporary interiors. 
4. Reeded Leg
Often seen in Sheraton-style furniture, the reeded leg is very similar to the fluted equivalent. However, the grooves carved on the reeded leg are convex rather than concave. The legs can often appear slightly more tapered and tend to have more ornate upper elements. Spy these antique furniture legs on a side table or buffet, and chances are the piece was made in the early 19th century and Regency period.
5. Flemish Scroll Leg
A Flemish scroll leg is beautifully elegant. Popular in late Baroque furniture, King Charles II instructed his personal furniture designer, Gerrit Jensen, to utilise the Flemish scroll as he adored the style so much. Characterised by rounded scrolls that often spiral in opposite directions, the embellishment was often accentuated by scrolled carvings connecting each leg.
6. Spider Leg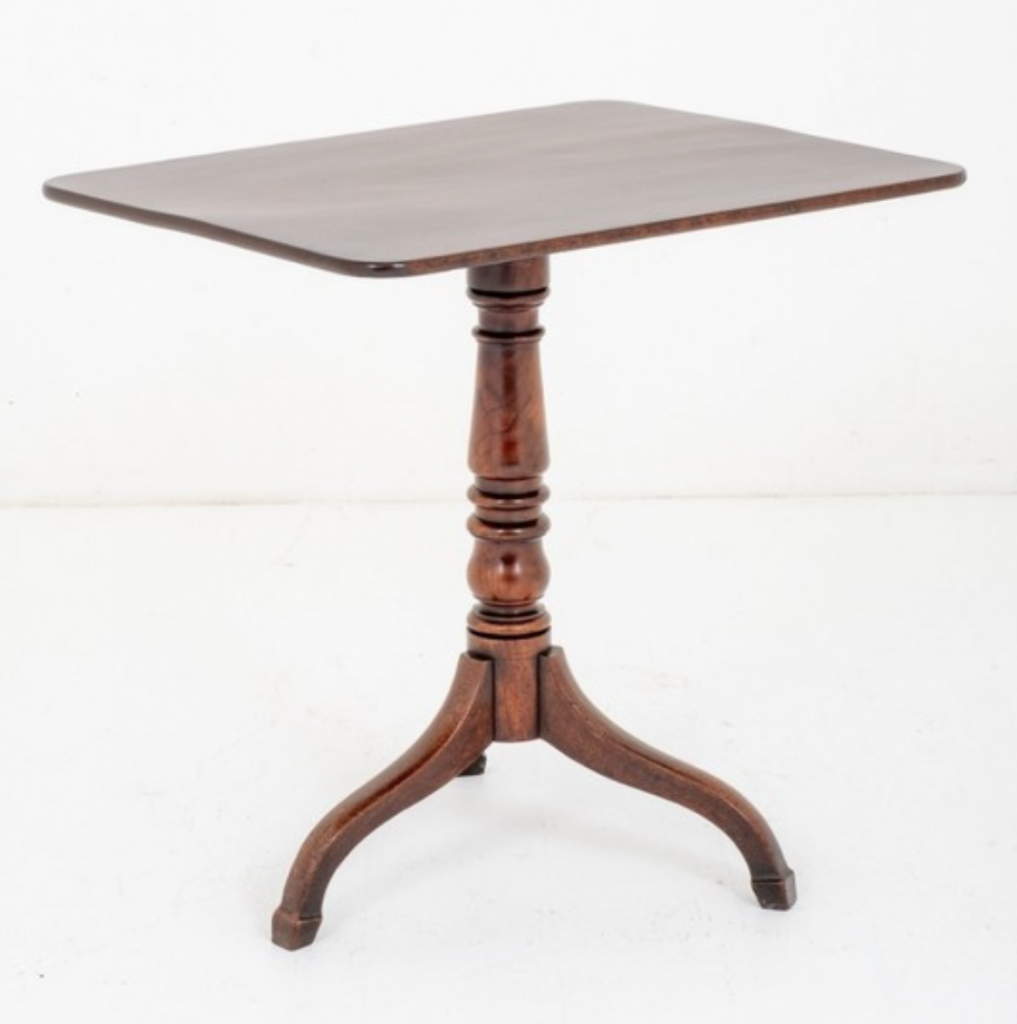 Adorning consoles exquisitely made in the 19th century, spider legs evoke an arachnid-like form. Gently curved narrow legs, grouped together in three or four, cascade from a central pillar beneath a small table top. A common wood table leg style, these thin legs were popular because of their lightweight, portable nature. 
7. Spiral Leg
There are many different kinds of spiral leg, the most common of which is the barley twist. However, before becoming a stalwart feature of Restoration furniture, the spiral leg design originated in India as early as the 16th century. As trade developed, Europeans fell in love with the twists and flourishes of these heavy, sturdy legs. 
8. Saber Leg
The saber leg is named after the fencing sword that its shape resembles. Perhaps the oldest antique leg style in our guide, the saber leg has been found on ancient stools in archaeological digs across Europe. However, it was American Empire furniture that paid homage to these gently square-edged splayed legs which then became a stalwart of furniture design.
9. Trumpet Leg
Trumpet legs vary in embellishments and design. However, there are common characteristics that can be observed when identifying this antique furniture leg. Large arch domes adorn the top of the leg, before tapering gently towards a Spanish foot, ball foot, or castors. Take a step back and the antique leg looks like an upside down trumpet. Grand 17th century dining tables, with their solid oak and walnut tops, have trumpet legs because of their sturdiness and weight-bearing qualities.
Antique furniture leg styles have evolved throughout the years. Many have seen revivals, while others have rich and almost ancient provenance. With Vinterior's guide, you can develop an insight into how to date antique furniture and even identify the maker, the period, or value of a piece – all by knowing the ins and outs of antique furniture leg styles.
From fluted to Flemish scrolls
Explore our antique table collection
Shop Now