Living in style with Interior designer and art deco aficionado Beata Szabo
Interior designer Beata Szabo is known as an expert in Art Deco and mid-century modern in her native Hungary where she owns and runs Montparnasse Gallery in Budapest. Her love for mid-century design now brings her to London where she recently opened Living in Style Gallery on Church Street, NW8. She is fast becoming known for her hands-on approach to sourcing unique pieces and ability to spot beautiful Italian mid-century modern armchairs to bring to the London Market. We take a few minutes to chat with the Vinterior dealer and find out her top inspirations.
I became a vintage furniture dealer because…
I love decorating and interiors. In particular, I love 20th mid-century modern design and going around Europe on the hunt for unique and unusual pieces.
You're going for a glass of champagne with a designer of your choice, who do you pick? Why?
I absolutely love interior designer Chanan Minassian. He is inspired by mid-century design and I find his design pure, simple and elegant yet glamourous.
What would be your dream vintage find and why?
An Ado Chale Large coffee table for my lounge.
Any great tales behind the pieces you collect?
I have a collection of Carlo Nason lamps that I absolutely love! When I find a model I don't yet have, I always get very excited.
Top items I look out for when sourcing vintage furniture.
I love buying armchairs, and finding drinks cabinets and bars. They always remind me of social gatherings and friends. They make me think of upcoming parties and remind me of drinking champagne in good company.
The designs which inspire you the most are…
Carlo Nason lamps, the design and form of Marco Zanusos' armchairs, and Carlo di Carlis' colourful chests of drawers.
Why did you end up selling vintage items?
I love doing what I do and I can't think of anything I'd rather be doing. I've been doing it for over 25 years now – finding unique pieces, thinking how best to restore them, deciding which upholstery, fabrics or materials to choose, and then choosing a colour that will work for the design of the piece that I'm working on.
Favourite piece you've ever sourced? Why?
I have several. I'm very personal in my buying, I only buy things that I find pleasing and I hope that is reflected in the ambience and design of our galleries.
Where do you find your furniture?
I have a fondness for Italian design which you can see in many of the things that I stock in my galleries in London and Budapest. I try to go at least once or twice per year on buying trips to Italy – although this year's things are a bit different obviously.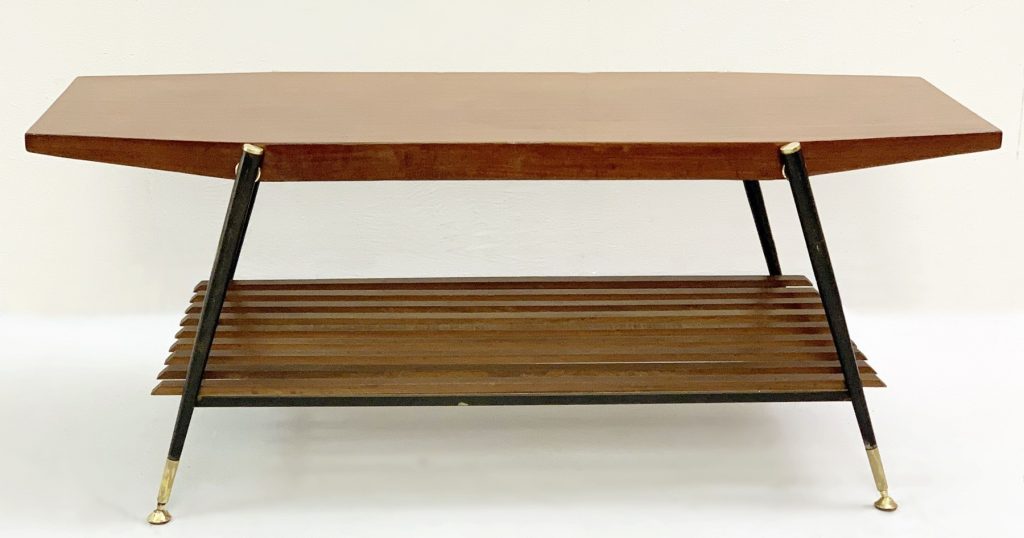 And finally, what are you looking forward to in 2020?
Our new London Gallery opened in London in January this year. I'm looking forward to redecorating the gallery and redesigning our "Interiors zones" which we use to showcase our mid-century modern furniture, lighting and mirrors. We have some exciting new arrivals which I'd like to showcase. I'm also looking forward to getting to know some our new neighbours on Church Street, Marylebone better, meeting new designers and going on buying trips.
All images provided by Living In Style Gallery.