Design couples who changed the landscape of furniture and interiors
At Vinterior, to celebrate Valentine's day we're showcasing a few of the most iconic design power couples who have changed the face of furniture and interior design forever. From their innovative ideas, to their unmatched teamwork and collaborative process, let's celebrate our love for vintage antiques with these power couples.
Charles and Ray Eames
 Renowned as two of the most influential figures in modern furniture design, the pair married in 1941 and revolutionised techniques in plywood moulding and leg splints made of plywood that would create comfortable and affordable chairs.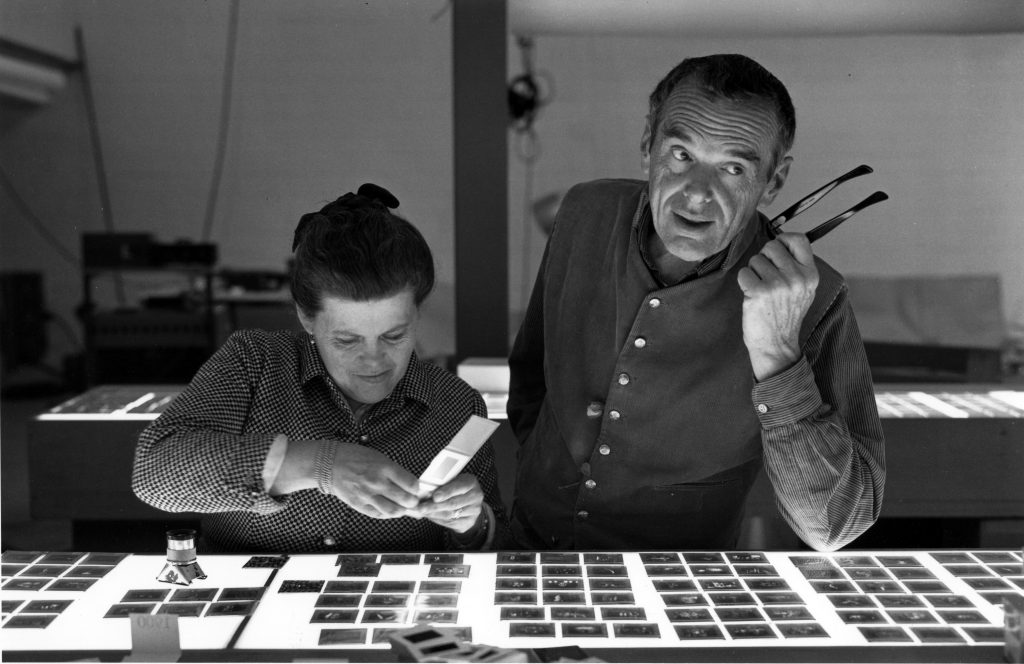 The pairs' contribution to furniture design, architecture and graphic design and photography have left an irremovable mark on the industry as a whole, with many galleries and design institutions holding retrospectives into their works and creative partnership. If there were ever a relationship to aspire to have, the Eames rank very highly.
Hans and Florence Knoll
Hans Knoll roots came from his furniture making family, spurring him on to create his own interior design company, later leading on to form the Hans G Knoll furniture company in 1938. Florence Schust developed an interest in architecture as a teenagers, and moved to New York to pursue her career, wherein this time she met Knoll. They began working together in 1943.
The pair established Knoll Associates, a formidable interior design and furniture entity. Their legacy as design titans remains in the numerous iconic commissions, and the design initiatives that changed the landscape of interior design forever. Although Hans passed suddenly, Florence continued to spearhead the Knoll name and continued to propel the formidable empire into internationally acclaim.
Eero and Aline Saarinen
Contemporaries of Knoll and Eames, the Saarinens. Eero Saarinen's familial legacy within furniture design and architecture was already extremely prestigious, and Aline Saarinen was an esteemed art and architecture critic. They met as part of an interview Aline was conducting at the time, a profile into Eero's legacy, and instantaneously the two were smitten and married within the year. Collaboratively, the pair would form Eero Saarinen & Associates, and launch the now iconic Tulip collection, and later go on to develop furniture in collaboration with Knoll and Associates.
As a testament to their love for each other, the pair would write love letters in which they would express their affection and creative intellect with each other. These letters have since been made public, and are now available to read.
Grant and Mary Featherstone
Australian born self taught light designer turned furniture designer Grant Featherston, and interior designer Mary Featherston (née Curry) are a significant name amongst Australian furniture and interior design. In 1965, the pair married and their partnership lasted over a period of thirty years.
During this time they Featherstons developed new ideas in furniture design and learning development in Australia. Both advocates for design that should benefit everyone, they developed new standards for social responsibility in interior design. After Grant's death in 1995, Mary continues to uphold the Featherston legacy with learning initiatives with Australian educators, school communities and policy makers creating an innovative interior design process.
Discover our Vintage Curated Collection
More than 200,000 products to choose from
Shop now