354302
large-pair-of-japanese-meiji-blue-and-white-vases
Large Pair Of Japanese Meiji Blue And White Vases

Wisbech, West Walton, United Kingdom
Sold and dispatched by
Wisbech, West Walton, United Kingdom
Vinterior since 2019 • 120 sales
Delivery fee
Not available
£12
Estimated
Based upon front-door delivery. Final rates vary by destination and complexity. For an accurate delivery fee or special requests please contact the seller.
Sorry, we're unable to provide an estimate. For this location, please request a delivery quote from the seller.
Free collection available
Yes
Shopping at Vinterior
14 days return guarantee
Free cancellations
100% secure payment
Direct communication with sellers
Top customer service
Large pair of Japanese Meiji C1910 blue and white vases.
These are lovely large quality pieces....a touch of class, with fantastic ribbon rims
Would look amazing in the right location, large enough to make a real statement.
Overall maximum dimensions: 19cm diameter, 44cm high, 19cm rim diameter, 4cm internal neck diameter. There are no manufacturer's markings.
Excellent condition, with only minor aging and signs of use.
Additional dimensions information:
-
Learn More
Wear condition
Revive

Wear & Tear

Average

Good

Excellent
Width
19.0 cm
Height
44.0 cm
Depth
19.0 cm
Diameter
19.0 cm
Date of manufacture
1910s
Period
Early 20th Century
Condition
Used
Materials
Place of origin
Japan
Item location
Wisbech, West Walton, United Kingdom
SKU
68881295
Seller
Prior & Willis Antiques
Seller VAT status
Seller is VAT registered. VAT number: GB104080271
Wear conditions
Excellent
Shows little to no signs of wear and tear.
Good
May show slight traces of use in keeping with age. Most vintage and antique items fit into this condition.
Average
Likely to show signs of some light scratching and ageing but still remains in a fair condition.
Apparent Wear and Tear
Visible signs of previous use including scratches, chips or stains.
Needs Restoration
Structurally sound but recommended for upcycling, re-upholstering or restoration before use.
Please refer to condition report, images or make a seller enquiry for additional information.
Cancellations
We offer free cancellations and full refund for orders cancelled before dispatching. View full policy.
Returns
We have a 14 days returns guarantee for orders within the European Union. View full policy.
Cancellations and Returns
Free collection available
Yes
More from this seller
More Vases
Choose a Wish List
You can add this item to an existing wish list or create a new wish list
Create Wish List
Give your wish list a memorable name such as "remarkable sideboards"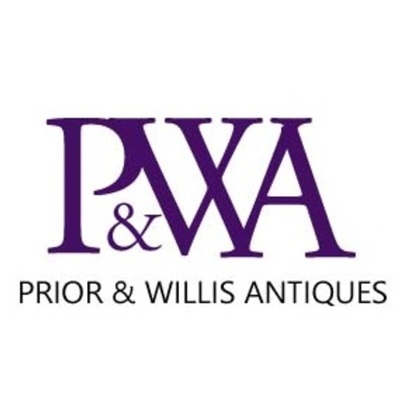 Located in Wisbech, West Walton, United Kingdom
Selling at Vinterior since 2019
120 sales
Ships from Wisbech, West Walton, United Kingdom
'We are a family antique and decorative items business that was established in 2010 by Mark Prior and Deborah Willis, specialising in the online marketplace. We have around 600 pieces at any one time, with regular new arrivals. We can offer door to door delivery to Europe, USA, Canada and Australia. For us, this is a lifestyle business and we put every effort in, hoping to exceed our clients' expectations.'
Seller Reviews
Successfully added to cart
0 items
---
Log in or register to continue
---
Validate your offer
In order for your offer to be valid, you need to create an account to track the responses
Make an offer
Current price: £626